Hey Dolls!!
Looks like it is
Award Seaso
n
on the blogsphere and I am a
PROUD
recipient.
Thank You, Thank You, Thank You, Trice of
High Heels and Good Meals
and
Dazzled and Fabulous
for awarding me the
Kreativ Blogger Award
!
I'm so thankful that readers like
Trice
and
Dazzled and Fabulous
love my blog enough to read regularly and pass me awards. Be sure to check both of these ladies blogs out. I would have given them this award had they not beat me to the punch!!
Trice has a very unique approach to combining her love for
Fashion
and Food
.
Her style is HOT and her food reviews are the best!
She keeps me hungry, LOL!!!!
Dazzled and Fabulous has an amazing Fashion sense, a
powerful story
, and wonderful
online jewelry site
.
Ok, so for
the rules
of the award:
1.
Link back
to the person who passed you the award
2.
Complete the
form below
3.
Award 10 Blogs
& drop them a line about it
4.
Share 7 random things
about yourself
The Form
Name your favorite song
:
Ok, so there is absolutely no way to answer this question! Are you kidding me? Ok, Ok I will just have to give my "
FAVORITE
" song of the moment:
Chris Brown - She Ain't You
.
I blast this song
EVERY
Time I hear it.
I'm loving it right now.
Name your favorite dessert
:
My Mama
's cupcakes!
They are so delicious!!!
When I can't get her cupcakes,
DOUBLE
Stuffed Oreos – They have to be
DOUBLE
Stuffed the regular ones won't do.
What pisses you off:
People that don't try to better themselves and get mad or ridicule those that do.
Improvement
and
Growth
are a MUST in life!!!
When you're upset, you:
Go
Shopping
!!!! If the stores are closed, I have a nice glass of
Merlot
to calm down.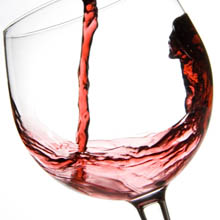 Your favorite pet:
I'm not really a pet person.
But I do think this is the
cutest dog
I have ever seen.
Black or white:
BLACK
Your biggest fear:
This is a loaded question, I have more than one. Not being able to
retire tax free
, when I do get married –
my husband dying first
, and the last one is
my house catching on fire
.
Best feature:
My
SMILE
!
Everyday attitude:
Respect People, Make Money, Have Fun!
What is perfection:
Jesus Christ
Guilty pleasure:
Hmm…
I have so many let's see:
Reality TV
,
Candy
and
Watching Infomercials
– especially the ones with some new food gadget.
7 Random Facts About Myself
1.
I am a
DIE HARD Los Angeles Lakers Fan
!
ALWAYS
have been,
ALWAYS
will be.
2.
I am going to
Hawaii
for the
FIRST
time in 10 days!!!!! So
EXCITED
3.
I love
pictures
, I cherish them. I
NEVER
throw any pictures away.
4.
I have celebrity friends in my head like
Wendy Williams
, LOL!!!
5.
Me and my friends used to
SERIOUSLY
think that we were
TLC
when we were younger. I was
Left Eye
.
6.
I secretly wish I could have
Rihanna's
and the
Kardashian's
shopping budget.
7.
I really want to learn how to apply my
make-up
like a professional Make-Up Artist.
Fashion, Your Real Excitement – This is

my sister

's blog. She is a newbie to blogging just like me but she has plans on doing

BIG

things. Check her site out, its FYRE!
Style Chic 360 – I absolutely LOVE Inez and her blog. She is such a great blogger and doesn't mind sharing the love with things like her

Certified Chic Clique

and

Chic Beauty of the Week

.
Re-Tell Therapy

– Lea is so fab and fly and she does it all in a financially conscious way;

no retail prices

for this Fly Girl!
Beauty Fash – You have to check out Lexy! This is one of my FAVORITE blogs. She is so fly and so creative. I'm loving her

Fall Trends Spotlight

.
Style & Poise – I love her blog and her style. She is so cute and stylish. I really love her YouTube videos where you can see her

bubbly personality

.
Shop Now, Save Later

– This girl is so Fly to me. I live for her style. Its fearless and bold. You will

LOVE Ty's style

too. Check her out.
From "REZ" To The "City" – Kiah's style is fierce. She is always coming with something good. She is great at mixing vintage pieces and current items in her

wonderful wardrobe

.
J'Adore-Fashion – Stella is gorgeous with a gorgeous style. She is great at wearing

bright colors

and

bold patterns

and adding that boho look into her chic style.
Just Patience

– This is a "

New to Me

" blog. But I am loving Patience, her style, and her blog. She is so well put together. Her style is

classic with unexpected pops

!
Be sure to check out and support these Kreativ Blogs. You won't be disappointed!